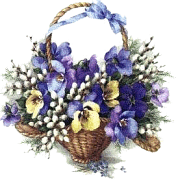 As the U.S, woke up on Tuesday morning, no one had a clue of the horror that was coming! Husbands and wives kissed goodbye to head for work, children left for school, everyone asumed that this day was no different than any other! Unfortunately, they were wrong!
Two hours later, there lives would never be the same! Four hijacked airplanes made their ways to different destinations: intent on killing and destroying!
Over twenty-four hours have passed~we are in the aftermath of what can only be called a senseless horror! Many are dead~more are missing! Americans huddle together and ask why!
Unfortunately, we can't answer that~all we can do is hold on and wait!
This really makes me think about life and those I love! We should all live life as if each day is our last! Let those you love know it! I don't know about you, but I have hugged my husband and children a little tighter today!
We all need to remember that God is still in contol!! Let us join together as believers and pray for those injured, missing, and the families of those dead! Let us pray for those brave souls who are risking their lives to save and recover victims! Remember our president and leaders and we pray for the safety of our country!

God be with us all!